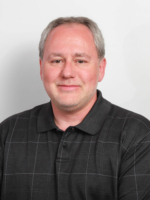 Chris Hadorn
Project Manager and Sales Representative, Shoring Division, MSC
Christopher "Chris" Hadorn is a Project Manager and Sales Representative for the Shoring Division at Marr Scaffolding Company. He is responsible for procuring shoring projects through site visits and reviewing drawings, generating bid estimates and, upon award, managing projects until completion. Chris has worked at Marr since 2010. Previously, he worked for Dryair, Inc. and Hausman Steel Corporation.
Chris' favorite part about Marr is the good-natured employees and humorous situations that arise on a daily basis.
A personal goal of Chris' is to grow with his two young sons and provide them all the opportunities in life that he had.
Additional interesting facts from Chris: "I coach my sons in baseball and soccer, and work as Field Coordinator for my town's soccer program."