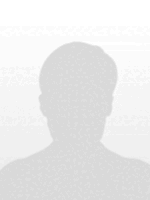 Dan Lehan
Rigging Superintendent, Marr Crane & Rigging
Daniel "Dan" Lehan is the Field Operations Superintendent for Rigging at Marr Crane & Rigging. He is responsible for the coordination of storage, transport and rigging of different items to different locations, as well as estimating various rigging jobs. Dan has worked at Marr since 2012. Previously, he was a Foreman Rigger at W.H. Glancy & Sons, Inc.
Dan's favorite experiences at Marr include meeting new customers and completing a rigging job ahead of schedule.
Dan's professional goal is to grow as much as possible with Marr Crane & Rigging as it grows. "And for MC&R to become a top notch rigging company," he says.
Additional interesting facts from Dan: "I am an avid hockey/ baseball player and fan. I enjoy summer weekends in Buzzards Bay. I am a 20 year member of Sons of Italy."