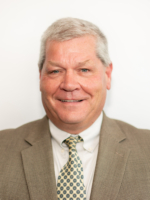 Fred (Butch) Spring
Operations Manager / Installation & Dismantle Coordinator, Marr Scaffolding Company
Fred "Butch" Spring is an Operations Manager and Installation & Dismantle Coordinator for Marr Scaffolding Company. His responsibilities include overseeing the daily operations at MSC, as well as coordinating daily labor requirements and job materials for Installation & Dismantle crews and MSC yard personnel. Butch has worked at Marr since 1989. Previously, he was an Estimator for Triple G Scaffolding and a Salesman at ATS Equipment.
Butch says his favorite part about working at Marr are his co-workers: "They make the working environment great. We spend so much time together each day. We are like a big family."
Butch's personal and professional goals are to spend more time with his children and plan better for the future ahead.
Additional interesting facts from Butch: "While working at Marr, I returned to college twice. I earned my Associate's Degree from Quincy College. Then I earned my Bachelor's Degree from the University of Massachusetts at Boston with concentrations in English and Business."