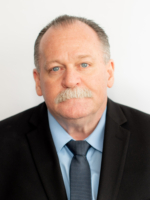 John Snow
Director of Operations, Daniel Marr & Son Company
John Snow is the Director of Operations at Daniel Marr & Son Company. He is responsible for overseeing and directing project management and field operations. Previously, John worked at Skanska Building USA as a Senior Project Manager. He has worked at Marr since 2018.
John prides himself on joining a 120 year old company with a proven track record and a rich history of steel construction in the New England Area. His professional goal is to continue to contribute to the success of the company.
Additional interesting facts about John: he has worked in the erection, fabrication and construction management of many high profile projects like the Boston Convention and Exhibition Center and Gillette Stadium.