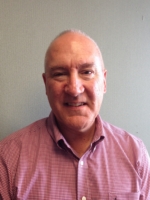 Ken Boudreau
Springfield Area Sales Representative, Marr Scaffolding Company
Ken Boudreau is a Springfield Area Sales Representative at Marr Scaffolding Company. He is responsible for developing new business in Connecticut and Western Massachusetts. Ken has been at Marr since 2014. Previously, he was a Sales Manager at Harsco.
Ken's favorite part about Marr is that it's a family run business that cares about its employees and customers.
Ken's personal and professional goal is to always give 150% in whatever he does.