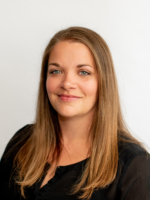 Nicole Davy
Billing Supervisor
Nicole Davy is the Billing Supervisor for Marr Scaffolding Company. She is responsible for editing and updating all MSC customer invoicing for Scaffolding, Power, Concrete, Hydro Mobile, Dry Air, Angel Wings, Bleachers, Power Service and Installation & Dismantle jobs. She also provides reporting to management and sales staff to analyze billing, collections and job profitability. Nicole has worked at Marr since 2004. Previously, she was a Dispatcher for Accurate Communications Inc.
Nicole's favorite part about Marr is the people. She says, "I love my extended family here at Marr!"
Nicole's professional goal is to always do the best job she can do in whatever position she's in. Her personal goal is to travel the world.
Additional interesting facts from Nicole: "I am an optimist. I try to always see the bright side and have fun in all I do."