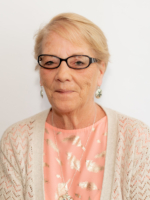 Paula Wiles
Vice President, Human Resources
Paula Wiles is Vice President of Human Resources for The Marr Companies. She is responsible for the management of Human Resources functions, including Benefits, 401(K), Recruiting, Employee Relations, etc. She is also responsible for liability claims, statistical safety reporting and Pre-Qualification management. Paula has worked at Marr since 2001. Previously, she was an HR Generalist for Clean Harbors Environmental Services.
Paula's favorite part about Marr is the people. She says, "The employees at Marr are truly the companies' most valuable asset. We employ some of the most knowledgeable, hard-working people in the industry. And, they are a fun group to be around!"
Paula's professional goal is to obtain a college degree.
Another interesting fact from Paula: "I own a business specializing in homemade pet gifts – Doggone Delights."