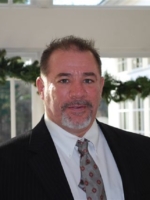 Ron Picnia
Field Foreman
Ron Picnia is the Sales/Senior Project Manager for the Springfield Office at Marr Scaffolding Company. In Sales, he is responsible for recognizing the customers' needs and converting to a solution to ensure profitability and good customer relations. For project management, he is responsible for scheduling Installation & Dismantle crews and monitoring projects from start to finish. Ron has worked at Marr since 2008. Previously, he was a Salesman and General Foreman for Safway Services.
Ron's favorite part about working at Marr is the people. In particular, he says, "the family atmosphere and how each individual's role is important in helping one another achieve success."
Ron's professional goal is to achieve success in whatever it is he does.
Additional interesting facts from Ron: "I enjoy my family, friends and sports."