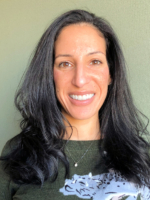 Sureya Winocour
Accountant, Marr Scaffolding Company
SUREYAWINOCOUR@marrcompanies.com
Sureya Winocour is an Accountant at Marr Scaffolding Company. She is responsible for the preparation and generation of various monthly reports and account analysis of critical balance sheet items. Sureya joined Marr in 2017. Previously, she served as Municipal Auditor for Massachusetts DOR.
Sureya's favorite experience at Marr is watching the field personnel drive enormous machines around D Street! She also loves the people who work at Marr: "they are genuine, loyal and kind." 
A professional goal of Sureya's is to be one of the company's next female executives.
Additional interesting facts from Sureya: she earned her MBA from Bentley University; and family is "everything"!