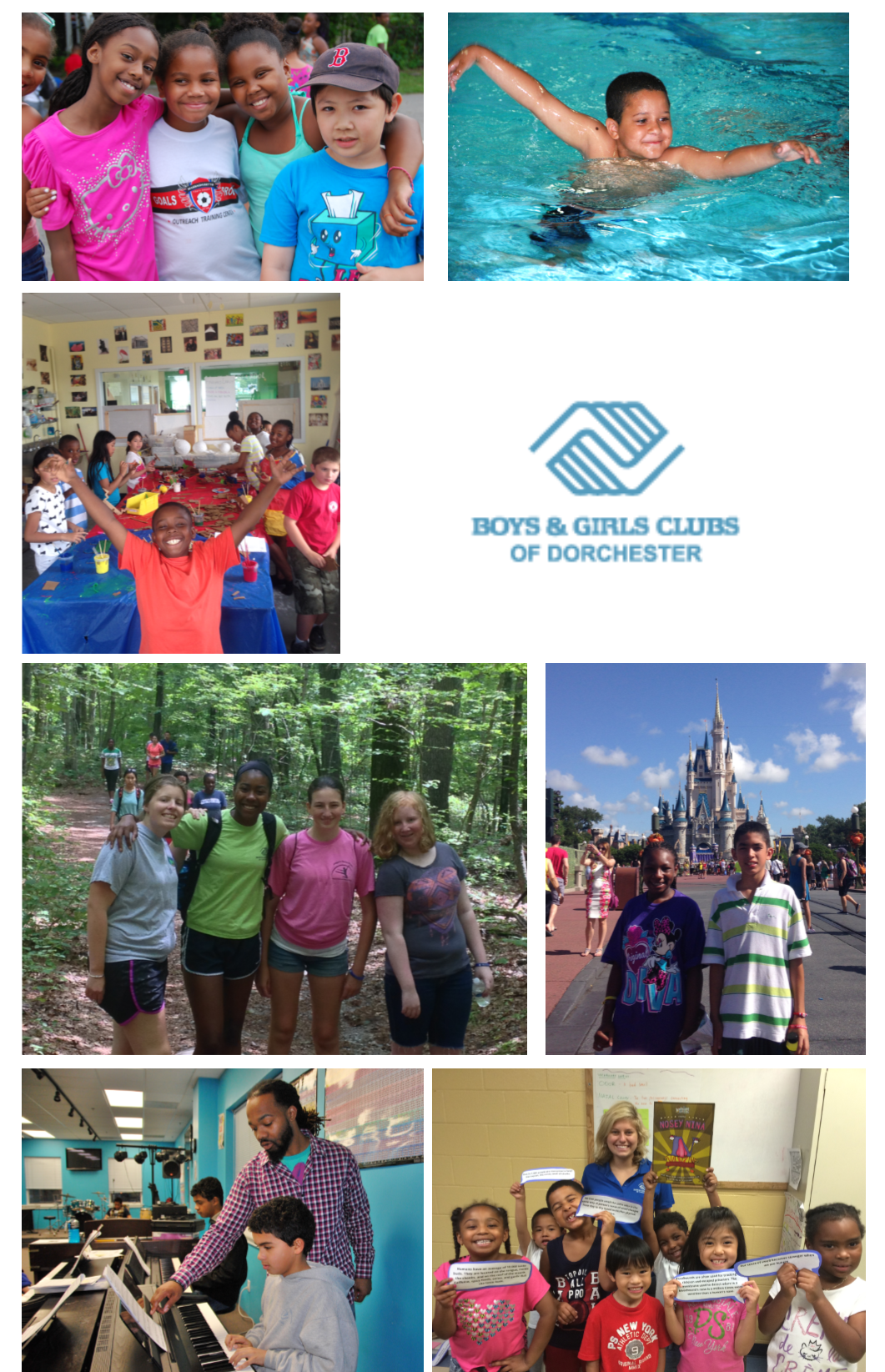 The Boys and Girls Clubs of Dorchester
The Boys and Girls Clubs of Dorchester were established as the Colonel Daniel Marr Boys and Girls Club in 1971. Performing public service is a hallmark of the Marr family and a tradition that has been handed down through the generations. Established by Daniel F. Marr, Jr. and Robert L. Marr in memory of their father, Daniel F. Marr, Sr., the Club today has three vibrant clubhouses and more than ever, is a place to learn, explore talents, play and make friends for Dorchester's young people.
Like most Boys and Girls Clubs, the Colonel Daniel Marr Club was originally limited to boys, and focused primarily on providing healthy and safe recreation to young men. By 1983, the Club was officially a Boys and Girls Club, having continued over time to open its doors and services to the young women of the community. Over the years, the Club's programs and focus expanded beyond "gym and swim" to include educational support, leadership and life skills training, arts and cultural appreciation, and individual counseling.
The Club expanded in 2000 with the construction of the Paul R. McLaughlin Youth Center, almost doubling the total space, creating a "Kids' Campus" of indoor and outdoor recreational and educational facilities, and significantly increasing membership capacity. In 2003, the Club assumed management of the Walter Denney Youth Center at Dorchester's Harbor Point and now provides services to over 500 children and teens. In 2003, the Kids' Café was opened, one of the nation's largest free meal service programs for children. Operated in collaboration with the Greater Boston Food Bank, The Café feeds a hot nutritious meal to nearly 175 children every evening and over 700 meals per day during the summer months.
The Club offers nationally recognized out-of-school time programs that foster the intellectual, artistic and athletic interests of over 4,000 children between the ages of 2 months and 18 years. Each program is age appropriate, supervised, structured and most importantly – designed to accommodate the wide variety of learning styles, social skills and intellectual abilities that the children bring to the Club each and every day. Members are grouped according to age and interests with activities falling into the following categories: wellness, the arts, education, life skills, music, technology, athletics, aquatics, social recreation, early education and care, college preparation, career services, and programs designed to encourage the enrichment of children with special needs.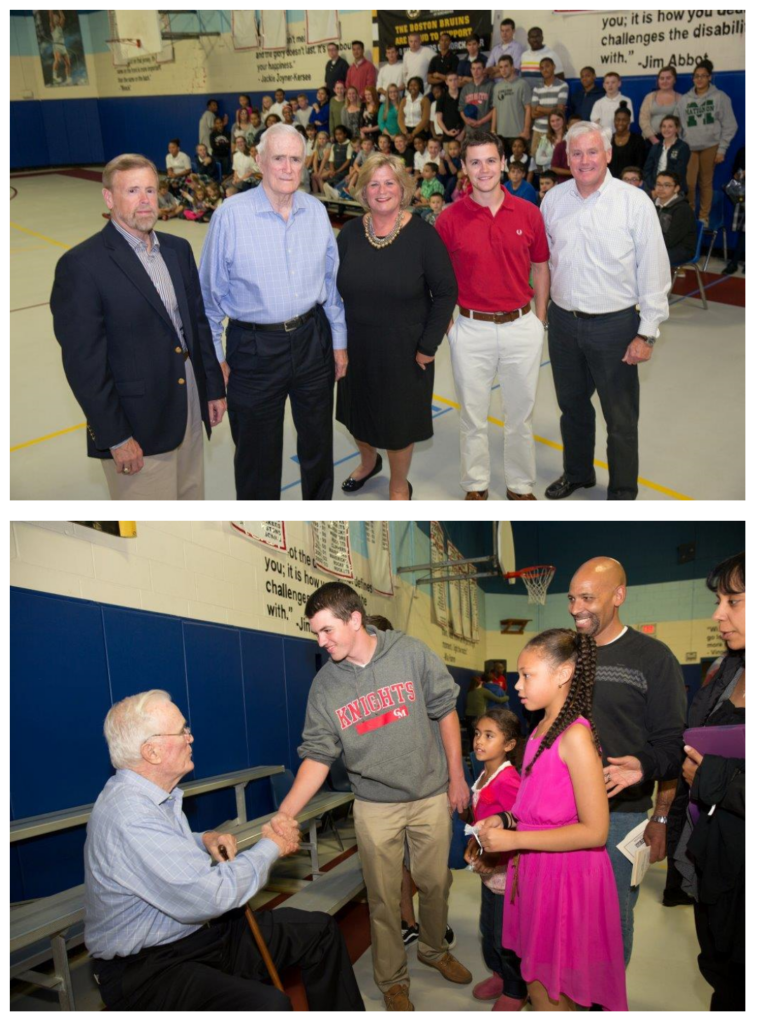 The Daniel F. Marr, Jr. Scholarship Endowment Fund
The Daniel F. Marr, Jr. Scholarship Endowment Fund of the Catholic Community Fund of the Archdiocese of Boston was established in 1992 with a bequest from the estate of the late Daniel F. Marr, Jr. The fund provides scholarship support for tuition assistance for students to attend Catholic schools in the Archdiocese of Boston, with preference given to students who are members of the Boys and Girls Clubs of Dorchester.
Robert L. Marr Scholarship Endowment Fund
In 2017, Bob Marr established The Robert L. Marr Scholarship Endowment Fund to mirror exactly the fund named for his brother Dan. It will be fully funded through his estate. In 2018, 2019 and 2020, Bob made outright gifts to be distributed as scholarship support under the name and direction of his planned endowment fund.
Since their beginning, 1,940 Marr scholarships have been awarded totaling $1.4 million.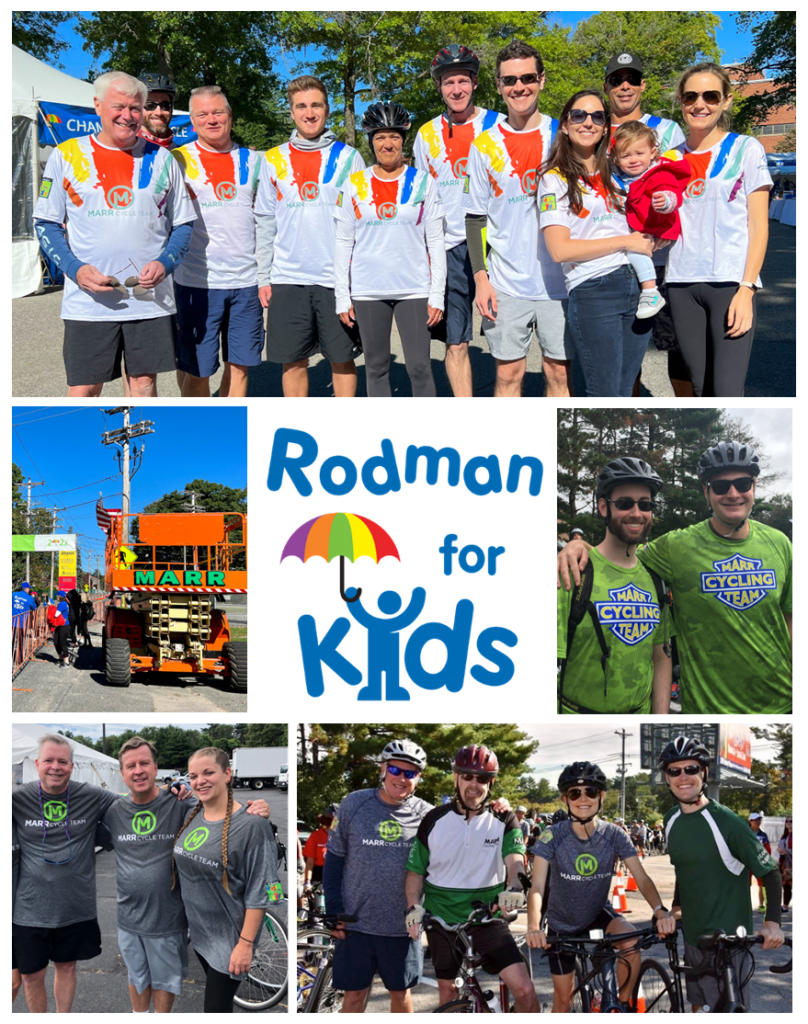 The Rodman "Ride for Kids"
Founded in 1991, The Rodman Ride for Kids supports 46 affiliate child welfare charities whose mission is to have every kid in our community live healthy and fulfilled lives. This annual charitable event brings together nearly 1500 bicycle riders, who bike 25, 50 or 100 miles in support of many thousands of children in need by raising money through pledges raised by successful riders. To date, the "Ride for Kids" has raised over $100 million dollars with 100% of its donations going to help underprivileged, at-risk children at their affiliated charities.
For 24 years, The Marr Companies has put together a bicycle team to participate in this event, raise funds and provide matching gifts as a Corporate Sponsor. Due to the Ride's successful corporate fund raising, 110% of every pledged dollar the Marr team raises goes to the Boys and Girls Clubs of Dorchester. Over the past twelve years, the Team has raised in excess of $418,000 to support the at-risk youth in our community.