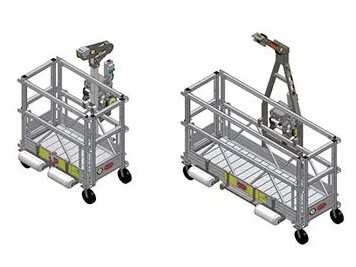 1m and 2m and doublewide work cages
Double wide platform, double work surface
The Double wide suspended platform has a double platform. More work surface for extra colleagues or equipment / tools.
Lightweight and strong
The lightweight aluminum is very strong and reliable. And takes you to great heights, safely.
Specific and customized
Double wide suspended platforms are always created based on your requirements.
Back