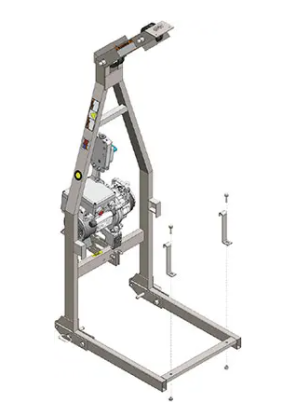 Walk Thru C-Stirrup
The tall height of the Walk Thru C-stirrup provides better stability when using Work Cages, Porch Brackets and other applications that require a more balanced platform. The hoist mounts on the outside to allow for maximum working space inside the platform. Universal traction hoist mount.
Mounts virtually anywhere along the length of the platform to perfectly align the stirrups with the rigging points.
Limited tools needed to install. Fold-up design makes it easy to handle, store and transport.
Walk Thru C Stirrup Spec Sheet
Back