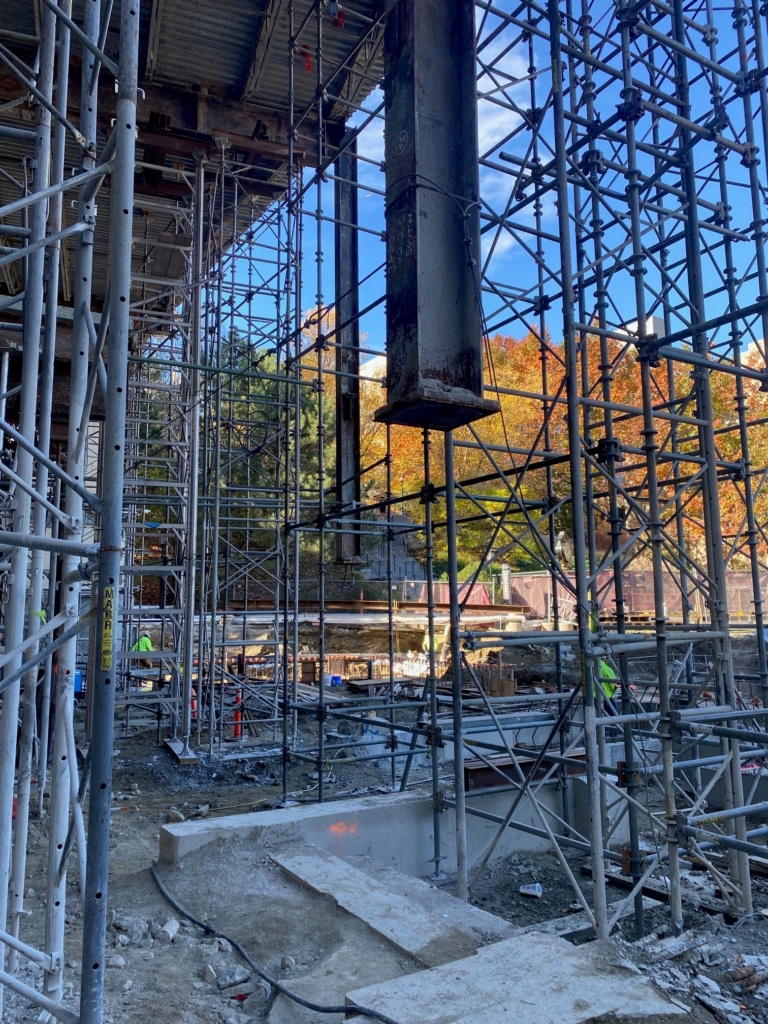 This past summer, Marr Scaffolding Company's Shoring Division was contracted by Select Demo to provide shoring and engineering services for a major renovation at Boston College's Conte Forum and for the construction of a new 40,000 square-foot basketball pavilion. Existing foundation walls, beams and columns had to be removed as part of the renovation and addition. Marr installed temporary shoring to support the existing columns, second floor and roof framing throughout the process. A combination of Hi-Lite and Shore-X shoring systems was used along with post shores and custom c-channels.
Frank Davis, Superintendent at Suffolk (General Contractor), wrote to Marr VP David Marr Jr. about his satisfaction with the work performed on the project:
"Marr is a long-standing business within Boston. Marr's commitment to people with service in mind was your grandparents and parents' vision. The culture they developed is very impressive. Your team is still delivering on that commitment now. We were very fortunate to experience this at our project on Boston College's campus within Conte Forum.
When I was assigned this project, I immediately thought of Chris Madden and your team. Our experience together on previous projects is why I thought you would be the right fit. Over the course of the project, the team was always considered — safety and people were always at the forefront of the conversation. We consistently provided your team with challenging problems to solve and your team met them every time. The client service, from Chris to the workers on site, was most impressive… We appreciate your teams and the delivery on the Marr commitment at our project."