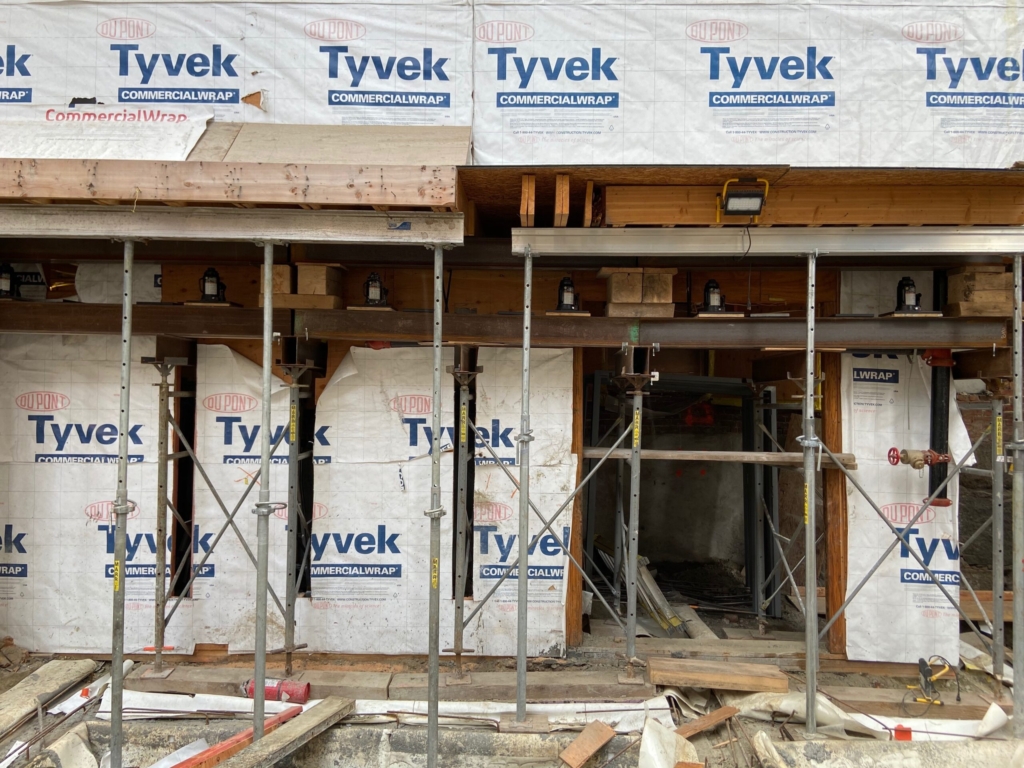 At 104 Hemenway Street, Isaac Blair worked for Commodore Builders to install a shoring system to correct flooring that had been installed a couple of inches too short. Isaac Blair used Shore X frames, steel beams and 20-ton jacks to jack the first level of the building, which in turn elevated the four floors above. According to Isaac Blair General Manager Chris Foley, "the site is very tight and congested, so it was a great challenge working around everything." The shoring was installed in August of 2020 and remained in place for over two months.
In an email to the team, George Cantin, Superintendent at Commodore Builders, had this to say of the work completed:
"I wanted to take a moment to recognize the outstanding service that Andrew and Chris have provided.
In the four months I have been on the Hemenway Project, we have encountered complicated existing conditions requiring shoring with little prior notice. They have moved mountains to get the job done in a professional, safe manner.
Multiple times, they have put crews together at a moment's notice and met every schedule deadline we have imposed.
I have personally worked with your team for the last three years, every time the performance has been the same. On a challenging project, we are glad to have you as our partners."