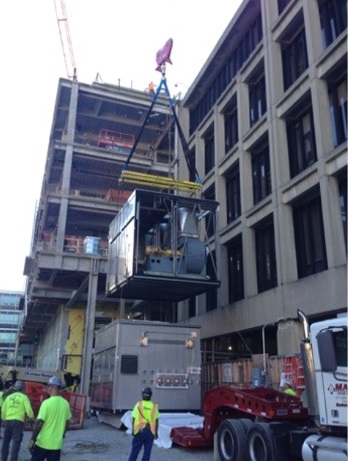 Stephen Parsons, General Foreman at JC Cannistraro, complimented John Robertson on rigging work performed by Marr Crane & Rigging at the MIT Nano Project in Cambridge, MA:
"… I want to again express my most sincere gratitude for all your efforts on this jobsite … together we have placed a considerable amount of freight in this building.  I can say that all the work was successfully completed on time, in a professional manner, and with the utmost safety.
Our client, MIT was particularly impressed with our performance here on their campus. This was a big deal for them — our ability to move among the day to day pedestrian traffic, including a majority of them MIT students, navigate Mass Ave. and Vassar St. in what seemed like a seamless fashion with WIDE LOADS and extended loads.
You made it look easy."