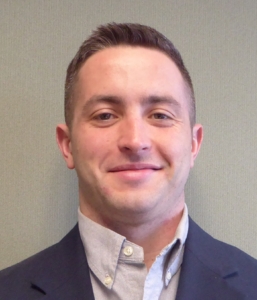 Effective Immediately, Pat Marr Joins Scaffold Team
Marr Scaffolding Company announced that Patrick Marr has joined the Scaffold Sales Team representing the Boston-South Territory beginning immediately.  For the past five years Pat has worked on Marr Scaffolding's Installation and Dismantling crew gaining valuable field experience.  He has acquired extensive knowledge of all Marr Scaffolds' product lines which is a tremendous asset in his new role. 
Patrick graduated from St. Anselm College, Manchester, NH, in 2011 with a degree in Criminal Justice and is a resident of South Boston, MA.  A member of the 6th generation of the Marr family to work for the company, Patrick, along with his brother, David Marr, Jr. and cousins Katherine Marr and Jeffrey Marr, Jr. and Chris Hughes, is working to establish the new generation's standing in the company which has been both owned and managed by the Marr family since 1898.
Marr Scaffolding Company operates through five divisions: Scaffold, Shoring, Aerial Lifts, Mast Climbers and Bleachers and Special Events. The company also operates a Contractor's Safety and Supply Center that offers a local, on-the-spot resource for   contractor supplies and safety items.
Marr Scaffolding Company, along with Daniel Marr & Son Company, Marr Crane & Rigging and Isaac Blair & Co., Inc. make up The Marr Companies.  In 2018, The Marr Companies will celebrate their 120th Anniversary.
Please join us in welcoming Pat to the Marr Scaffold Sales Team:
PATRICK MARR   
cell: 617.212.6220    
e-mail: patrickmarr@marrscaffolding.com