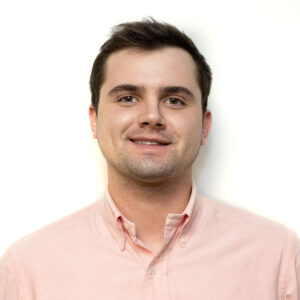 Ridge Olsen has joined The Marr Companies as Associate Safety Representative. He will be responsible for implementing and providing support for the Marr Safety Program and ensuring that all policies and procedures are being enforced on each job site and work location. He will assist in the continued establishment and communication of said policies and procedures to enhance Marr's current program. Ridge will report directly to Vice President, Safety and Training, Eric Stalmon.
Ridge comes to Marr with a strong, vested interest in safety and the construction industry. Previously, he worked as a Safety Intern at E.M. Duggan and as a laborer with SKANSKA USA. Ridge holds a bachelor's degree from Keene State College.
Ridge joins the Marr team with enthusiasm and an eagerness to meet challenges head on. The team is confident that he will make a great addition to the Safety Department and help advance the Company's goals of being a safety leader in the construction industry.
In the fall of 2020, Marr opened its new Center for Safety Training located at 15 North Street in Canton, MA. The center is comprised of 2,000 square feet and provides an exceptional environment for classroom learning and hands-on experience. Training is available to all end-users of Marr products. Current class offerings include: Scaffold Awareness Training; MEWP (Mobile Elevated Work Platform) Training; Fall Protection Training (Authorized Person and Competent Person); as well as Rough Terrain Forklift Training.